back to projects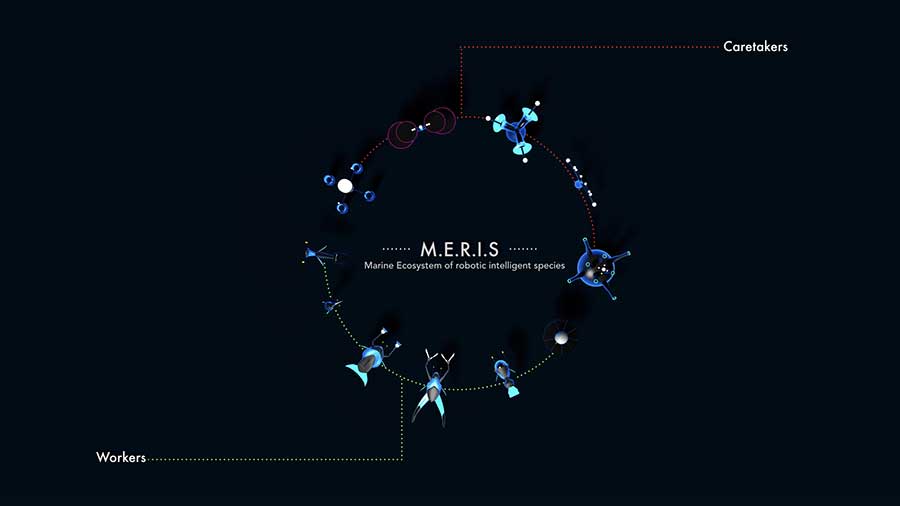 MERIS is an ecosystem of robots that are designed to work underwater.
The robots are specifically designed to blend with the marine environment, simultaneously assist the marine biologist to improve and advance their research. MERIS is an initiative to bring the marine world closure to humans without impacting the harmony of the environment and to understand the dynamics of the world underwater.
The ecosystem is designed to perform 3 major functions that are Marine reforestation, marine observation, and marine sample collection. The aim of this project is design and assemble a self-sustaining mechanism underwater in order to reduce human interference in the marine world, also the form and design of the robots are done keeping the demands and relationship with the marine organism.
MERIS is the bridge between marine life and human life, that will be responsible to live with the marine life in harmony, as well as reveal the secret life of our marine counterparts.
Images