At the Service of Mankind
At Strate School of Design, we believe a designer's main objective should be to serve his or her fellow man.
The past two centuries have seen both giant leaps in progress and some of humanity's darkest moments.
From the Enlightenment to the First and Second World Wars to the realization that our natural resources are finite, we've recognized it has become imperative to think, live and consume differently.
In order to achieve this goal, it is important to take action regarding the longterm quality of our services, systems and the objects that they are made up of. It is equally essential to let free and responsible individuals use their talents to create personal and collective projects.
The mission of 21st century designers is precisely that: to contribute to solving this equation by connecting the demands of utility, simplicity, comfort, pleasure and beauty to the service of each man and woman.
Make the world +simple +fair +beautiful
The Design Mix
A designer's role falls between that of a marketer and an engineer. Designers must be able to identify people's needs while mastering technology to execute their skills to the service of others.
In order to do this, a designer focuses on what we like to call "the design mix" which combines:
specific technical skills,
knowledge of social sciences, marketing and engineering,
project management skills,
creativity.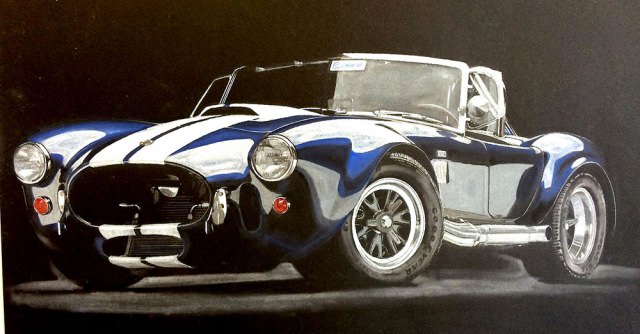 Drawings from 1st and 2nd Year Students
Bringing Designs to Life
A certain number of technical skills make the design profession stand out: drawing, modeling, sculpting and representing objects, whether on paper or in 3D.
These techniques are first and foremost "artistic" since they are all about producing beauty. Whatever the object or space--everyday, professional, valuable-- beauty is an important component of our experiences, be they long-lasting or ephemeral. 
These techniques are carried out using constantly evolving tools. From clay sculpture to 3D modeling, from pastels to Photoshop, from charcoal to Illustrator, from tracing to 3D printing, from a cartoon drawing to a digital video, designers use the same thing and radically different things all at once. They must therefore be able to master all of these new methods while keeping their goals in sight. 
These techniques are also "methodological" in the sense that they result in and allow ways of thinking concept production, communication, sharing and effective collaborative elaboration. This is why designers are an important part of any multidisciplinary project!
A Multidisciplinary Approach
Designers are at the crossroads of many disciplines; they both observe situations and find the right technology that corresponds. It is this position that gives their approach pertinence and power.
Their first task is to observe in order to identify the human stakes involved before translating them into market terms. The service, the system used to deliver it and the objects used to construct it are the answers to human needs before becoming commercial offers.
Designers draw on their knowledge of the social sciences in order to determine what should be observed and measured. They then go on location to see for themselves the issues to be addressed before thinking of solutions. Marketing techniques such as polls, panels and focus groups are all complementary to more scientific methods.
The second task is to identify the technology, process and materials that will allow developed solutions to be put into action as these choices have repercussions in terms of feasibility, manufacturing, resistance and cost. 
This multidisciplinary practice is not only productive but essential to the design process, whether the designer is a project director or simply a facilitator.
Supporting Sustainable Development
Designers influence the objects used in our everyday lives. This artificial and complex environment heavily influences our perception of the world and even models our way of life: we're all design objects.
Paradoxically, our capacity to adapt to a new way of life in the face of environmental challenges remains a major difficulty, even if it determines the longevity of our species.
This is why designers must understand the stakes and integrate a global, long-term vision into their creative process. They are then in a position to put their savoir-faire into action to devise solutions that are both viable and desirable.