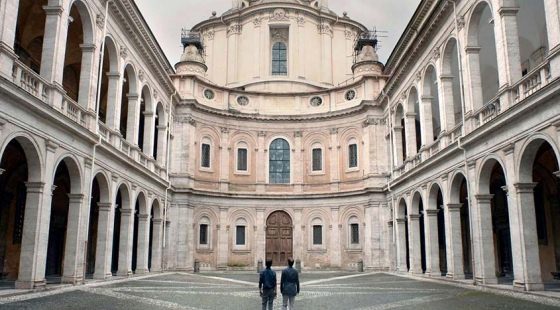 La Sapienza is the latest of Strate School of Design academic partners of Strate. with whom we exchange about our teaching practices. This exchange program entails students exchanges as well as sharing teaching practices
Strate School of Design and the prestigious "La Sapienza" University of Rome signed an exchange and cooperation agreement in June 2017 as part of the Erasmus program.
This program gives both schools the chance to organize students exchange, but also teachers and researchers exchanges. The first exchanges begin as early as the school year 2018-2019.
Founded in the 14th century, Sapienza in Rome is the oldest and largest university in Italy and has more than 150,000 students, making it the largest university in the world in terms of number of students. It is particularly with the Faculty of Architecture and Design that this agreement has been concluded.
It was on the occasion of the 2017 session of the European Academy of Design (EAD), which took place in Rome in April 2017 on the theme "Design for Next", in which Frédérique Pain, Director of Research And Innovation and Estelle Berger, Design-researcher at Strate, that the first contacts were made with Professor Federica Dal Falco.
After participating in the Sustainability Jurys of the future design graduates, in the "Product" section, Federica was convinced that the two institutions shared the same intellectual ambition, as well as the same humanistic values, and she was the enthusiastic promoter of this agreement which was signed in record speed.
Therefore it is with great pleasure that Strate will send his students in 2018 to the Roman city, and that it will receive the students of the Sapienza who will decide to join our design school for a semester in Paris.