Students from the 3D Experience program at Strate School of Design took part in a workshop from November 23-27, 2015 held at the Geneva University of Art and Design (HEAD) in Switzerland. The workshop was organized by the Alps Design Lab /CEA in Grenoble.
Strate School of Design students got the opportunity to take part in a workshop organized in partnership with HEAD (Haute Ecole d'Art et de Design).
Text by Thomas VAN PETEGHEM:
"We were given the opportunity to travel to Geneva to participate in a design workshop at HEAD (Haute Ecole d'Art et de Design). We focused on finding new applications for a next generation 3D camera that could snap, and even film, an environment and digitize it into 3D in real time on monitors.
The camera easily differentiated between the colors from the scene, and paired with a good database, it distinguished materials based on their light emission.We paired off with students from HEAD and CEA in Grenoble to find an application for the camera in the fields of education, search and rescue and transportation.
The different groups all came up with both innovative and interesting ideas and the professors were quite satisfied with the variety of solutions we offered.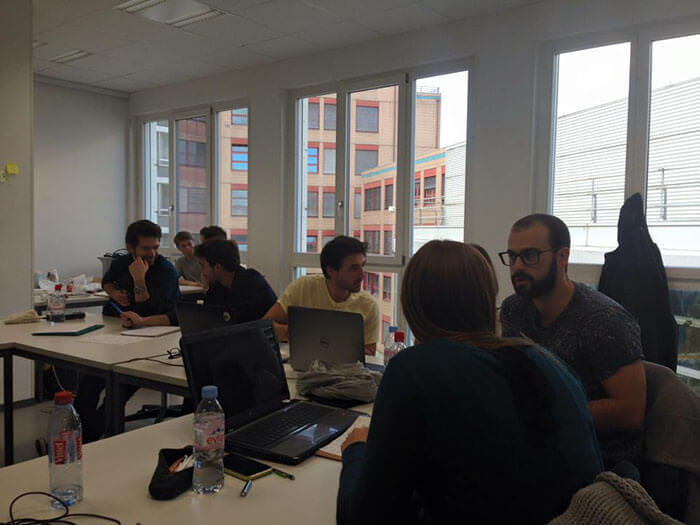 Overall, it was a great week and by working in teams, we not only further developed our creative thinking but had the opportunity to get to know one another better too."
More news fromthe school:
6 reasons why you should join Strate School of Design
Strate School of Design recognized by the French State
Strate School of Design signed a partnership with Science Po