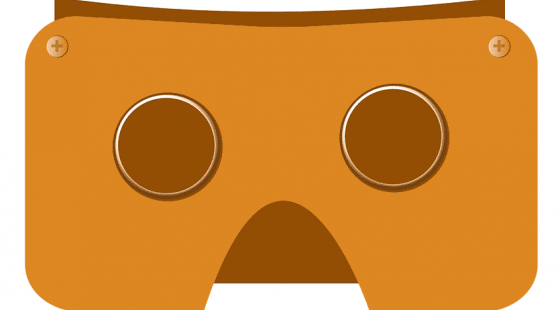 Definition and design principles
Even though virtual reality has been around for more than 20 years in high-tech organizations such as space agencies , only recently did it really take off among the general public. While not being exactly mainstream yet, it appears that its applications are becoming more and more accessible. We can now ask ourselves what is the added value of VR and how it can impact our lives. 
What is virtual reality?
In their book, Understanding Virtual Reality, Interface, Application, and Design, William R. Sherman, and Alan B. Craig, define 4 key elements of virtual reality experience:
Virtual world
An imaginary space that independently exist from the real world. The medium used to create this space is of course a simulation made of visual elements rendered with computer graphics. Relations and interactions between these elements are defined by rules set by the creator.
Immersion
The users are placed in a virtual space, cut from the real world on a sensory level. VR headsets allow this by occupying their whole field of vision, while headphones achieve the same results with sounds, thus fully immersing the users in another world.
Sensory feedback
Vr headsets track the position of the users within a given space so that the computer renders the changes of positions. Users moving their heads or bodies will be given the illusion that they are moving in the virtual world. The input here is as close to reality as possible, to move around users don't press a button, they actually move around.
Interactivity
To feel real, a simulated environment should include virtual elements we can interact with: picking up an item, swinging a sword to kill a goblin, breaking a mug, pushing the ignition button of plane in a flight simulator, etc.
Virtual reality design principles
Design is human-centered. We can learn from Google, Samsung other companies who have earned experience in this field. In this article we will focus on two of the main aspects of vr design : comfort and interaction.
Comfort
One the main challenges is to make the sure the application is optimized for maximal comfort. Reducing head movements is an essential aspect. Not all vr app need to be 360° , fully immersive experiences. Designer Alex Chu, an interaction designer at Samsung did some research on the subject and came up with the following conclusion: head movement remain comfortable between 30° to 50° to look left and right and 20° to about 50° to look up and down.
Designers should also be aware of depth of vision. The comfort zone between the user and the interface or other visual elements is between 2 and 10 meters. Within this range users can easily focus on UI elements.
The speed at which elements are moving should be constant. A sudden acceleration can make users feel uncomfortable.
It is paramount to keep a high frame rate to avoid motion sickness. A sudden drop in frame rate usually produces staggering images which causes motion sickness.
Interaction
Interaction can be made possible through several ways. The most common one is the use of a reticle the user controls with its head.
Color and sound provide feedback. For example, when hovering a reticle over an object a change in color can indicate that it can be interacted with.  
Visual and audio cues can be used for wayfinding purposes. For instance, when facing the wrong way, a sound could attract the user's attention and drive him or her to turn around.  
It is preferable not to have large fixed UI elements on the user field of vision as they could clutter his or her view.
Applications of virtual reality design
Video games
Nowadays, video games are without a doubt the most popular and well-known types of vr applications. Vr offers new gameplay possibilities to developers and game designers alike. Some devices simulate hands so players can interact with objects: grabbing, drawing, throwing, etc. Vr gears appear especially suited for first-person games. For instance, some games put players in a room they can physically move around in, pick up and look at items to solve a mystery. The immersive nature of vr is also a good fit for atmospheric games and driving simulators.
Education
Vr education solutions to be used in school are still at an early stage. However, as students tends to have a better retention through seeing, hearing and doing, study material made in VR seem to be a great fit. Vr offers detailed visualization (anatomy, work of arts, planets, etc.). A concrete, already existing project is Google's "Expedition". It provides teachers with headsets virtually taking students outside of the classroom to explore in first person the following locations: the surface of mars, Antartica, the Macchu Pichu, the bottom of the sea, etc.
Social apps
Facebook launched the beta version of Social Spaces in may 2017, its new VR app. As Mark Zuckerberg puts it: "Virtual Reality puts people first". Social Spaces gives its users the opportunity to sit at a virtual table and chat, play games, draw, exchange pictures and share media. I imagine, the app's goal is to give people a level of interaction with other people that goes beyond simply talking through a video.
Vehicle simulators
Caterpillar crafted simulators for product development as well as training purposes. It simulates all the aspect of driving a Caterpillar vehicle with the addition of haptic feedback, which makes the drivers experience physical contacts with the virtual world. This method makes the virtual experience even more realistic and generate more precise feedback. This in turn allows to spot problems early in the development phase. It also reduces the need for building prototypes which takes time and can be costly.
When it comes to learning how to operate a vehicle, Caterpillar states that with their simulators, future drivers can train at a lower cost and no matter what the weather conditions are.
Education in medicine
One of the two main applications of vr in medicine is training. Doctors and healthcare personnel don't always have the opportunity to practice enough to fully master a procedure or a technique, which can result in errors and potential deaths. It is particularly true when it comes to surgery. Vr simulations allows for an almost unlimited amount of repetitions and poses no threats to patients. This additional training would lower the number of errors and deaths.
Car design
Seymourpowell created a software to draw 3d sketches. It is possible for a car designer to draw full-scale sketches. Car designers get a clear idea of what the final product will look like at an early stage of the project. Thanks to Its flexible nature, designers can quickly make assessments, adjust and iterate. This technology along with other 3d and CAD software are likely to reduce the need for clay models.
Ford's FIVE (Ford Immersive Vehicle Environment Lab) is a tool designers use to create hd, realistic rendering of a car's interior and exterior design. By putting on a vr headset anyone have a very clear idea of the physical appearance of a car before physical prototypes are made.
More information about other types of design: